China Top Die Casting Supplier
---
China Metal Die Casting Company specialized in mould design,mould development,aluminum/zinc die casting,fine machining,surface treatment;We provides you a high precision Aluminum Die Casting Parts in ADC 12, A380, A360, 6061, 1070, 2024, 2A12.
Zinc Alloy Die Casting Parts in Zamak 2, Zamak 3, Zamak 5,Zamak 8,CNC Machining, Electroplating, Power Coating, Anodizing & Assembly.
Contact us to know more about our die casting services, which enables us to send you an economical solution for your project in lots of industries.
Provide high pressure die casting aluminium parts with hot/cold chamber die casting machine. 3000Ton with robotic. can produce over 50kg/single shot large size parts.
Aluminum 360.0, 380.0, ADC`12,etc.,

Aluminum Alloy Spare Parts

OEM aluminum die casting parts

Product size up to 30cm x 30cm

Machine sizes up to 3000 tons
Equipped with muti slide high speed die casting machine and convinient machine,We produce zinc die casting parts from a few grams to more than 100 pounds with superior quality.
Zinc Jewelry,Perfume Bottle,IPC,etc.,

Zinc Alloy Spare Parts

OEM zinc die casting parts

Product size up to 20cmX20cm

Machine sizes up to 550 tons
Sand blasting and power coating equipped in house. can save cost and transport fee for customer. goods inspection line with CDK device. plating with outer sourcing.
ZEISS CMM

Pin Gauges

Roughness machine

Projector And Micrometer

Concentricity measurement
With our CNC machining(Cnc Milling,Cnc Turning,Precision Machining) in-house. we can produce high accuracy dimensional parts. to meet customer requirment.
3 Axis Cnc Machining
4 Axis Cnc Machining
5 Axis Cnc Machining
Precision Cnc Turning
Mill-Turn Machining
DO DIE CASTING SERVICE, WE ARE DIFFERENT
30 Years Of Responsible Service Attitude And Innovate technology, leads to efficient and cost-effective metal die casting solutions
---
Pintejin Die Casting Company Is A Professional, Reliable Partner for your parts project,We are hornered achieved ISO9001:2015; and ITAF 16949 Certification.Via Improve dimensional accuracy, enhance product surface treatment yield, solve product problems, professional team, professional equipment, reasonable price to ensure that the mold parts are of the highest quality and are cost effective.Pintejin Group Start at 1995 years,focus on many years of precision aluminum die casting, Zamak die casting (Zamak 2, Zamak 3, Zamak 5, Zamak 8) or magnesium die casting and development A developing company!Zinc alloy die-casting, aluminum alloy die-casting, aluminum die-casting, magnesium alloy die-casting, etc. can be guaranteed: can be polished and electroplated, no pitting, no water lines, no blistering, no sand holes, no water seepage, no air leakage, can be Oxidation of various colors, high precision (accurate to +-0.02)…….;With a number of high-quality engineering personnel; With quality service and state of art technology, we indeed claim in providing quality pressure die casting including Hot Chamber Die Castings,Thin Wall Die Casting,Cold Chamber Die Castings and other die casting parts to our customers all over the world.Our expert team of customer care service executives conducts an end-of-project review, measuring ourselves against defined performance criteria and utilizing your feedback to identify the desired changes. Solve all of issue for your products develop requirement until the perfect result.`
Why Choose Our Metal Casting Services?
---
Fully automatic production workshop: located in Humen Town, Dongguan City, an independent industrial plant
Surface Finish Services:Color Rlectrophoresis,Pad Printing, Polishing Rubber, Coating Sand Blasting ,Silk Screen Printing etc.,
Main operating projects: automatic aluminum alloy die-casting, 5 magnesium alloy die-casting production lines, 80 new CNC machining centers, 10 CNC lathes
Mold design and development, mold development and development equipment: 10 sets, 5 fully automatic aluminum and zinc alloy processing die-casting production machines, polishing, post-processing workshop
The company currently has: design and development department, business department, quality control department, production department, etc., which can provide customers with solutions with guaranteed delivery, guaranteed quality and more comprehensive services!
Has all kinds of main precision die casting processing equipment: independent mold room (spark machine, computer gong, milling machine, precision grinder), precision casting/die casting workshop (30T zinc die casting machine, 128 ton die casting machine, 280 ton die casting machine, 550 ton die casting machine) , 200-ton die-casting machine, 650-ton, 1650-ton die-casting machine, 3,000-ton die-casting machine) polishing room, vibration grinder, sandblasting room, sandblasting room, wire drawing machine, batch front line, full inspection area for shipments, etc.;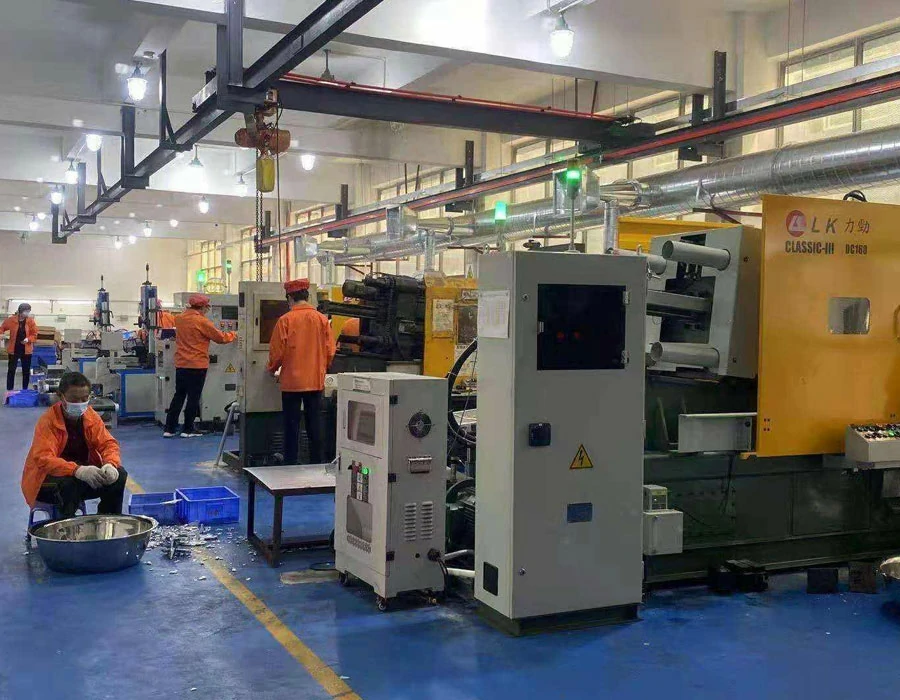 Welcome to send your inquiry or custom designs of metai die casting parts to be made, we'll send you a free quote within 24 hours in working days and work out a schedule for recording the progress. Aluminum die casting parts and zinc die casting parts are most commonly produced at our factory.
Metal Die Casting Equipment Gallery

Pintejin metal die casting company can produce components in Aluminium die casting, Magnesium die casting & Zinc die casting up to 300 tons in Aluminium( Magnesium ) & 100 tons in Zinc per month depending upon the size of the component. We have die casting machines ranging from 30 tons to 3000 tons,Facilities for die casting of rotors for FHP Motors, machining, anodizing & Powder Coating of rotors, riveting of stacks, CNC machining of end-shields also exist.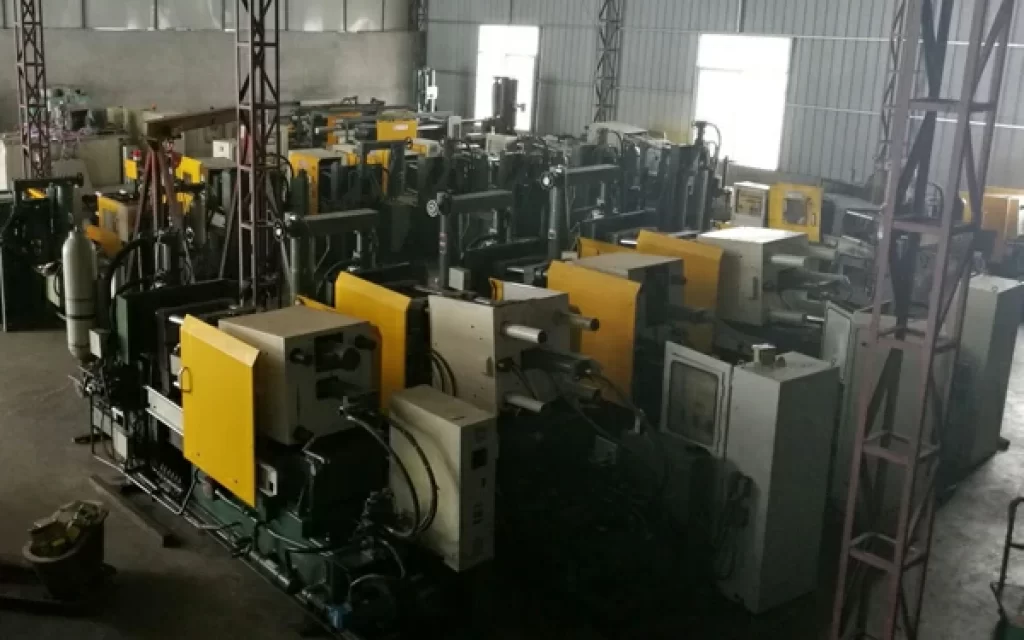 Cnc Machining Equipment Gallery

In-house tool room cnc machining facility to make & maintain precision Die Castings & molds, and have 100% control of a medium-sized machining plant.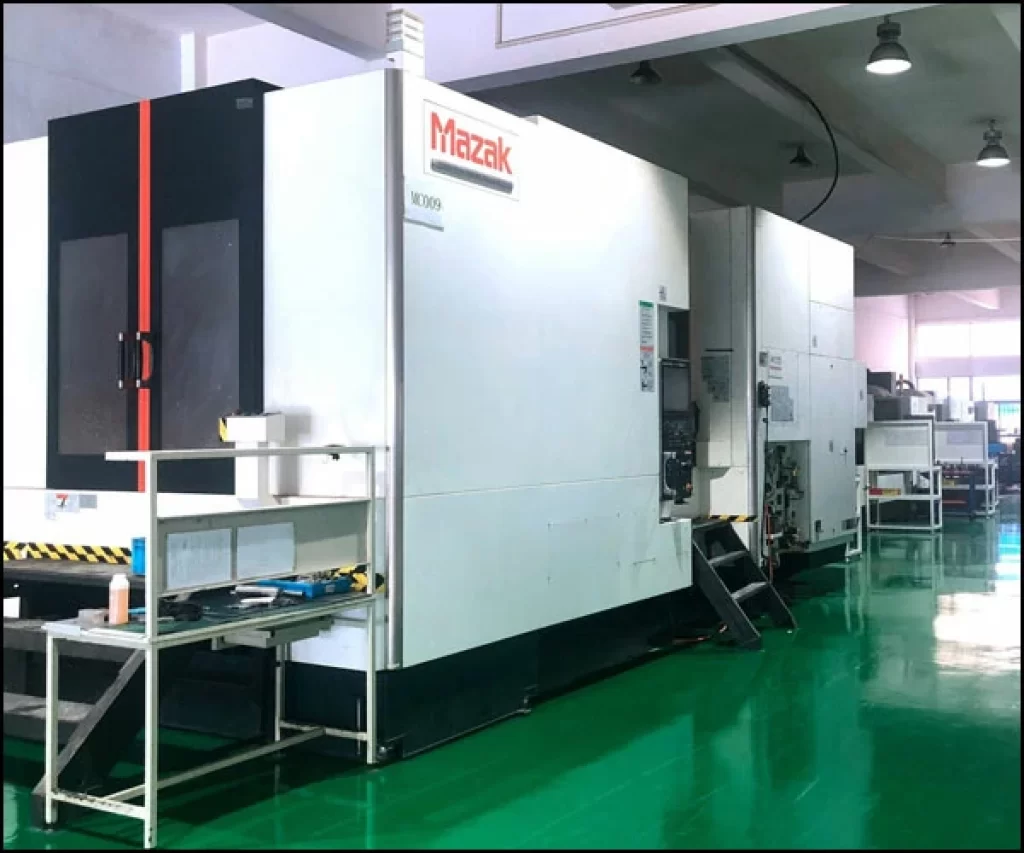 Quality Inspection Equipment Gallery

Now we have Zeiss three-coordinate instruments, Mitutoyo roundness measuring instruments, direct reading spectrometers, and are equipped with upright metallographic microscopes and inverted metallographic microscopes.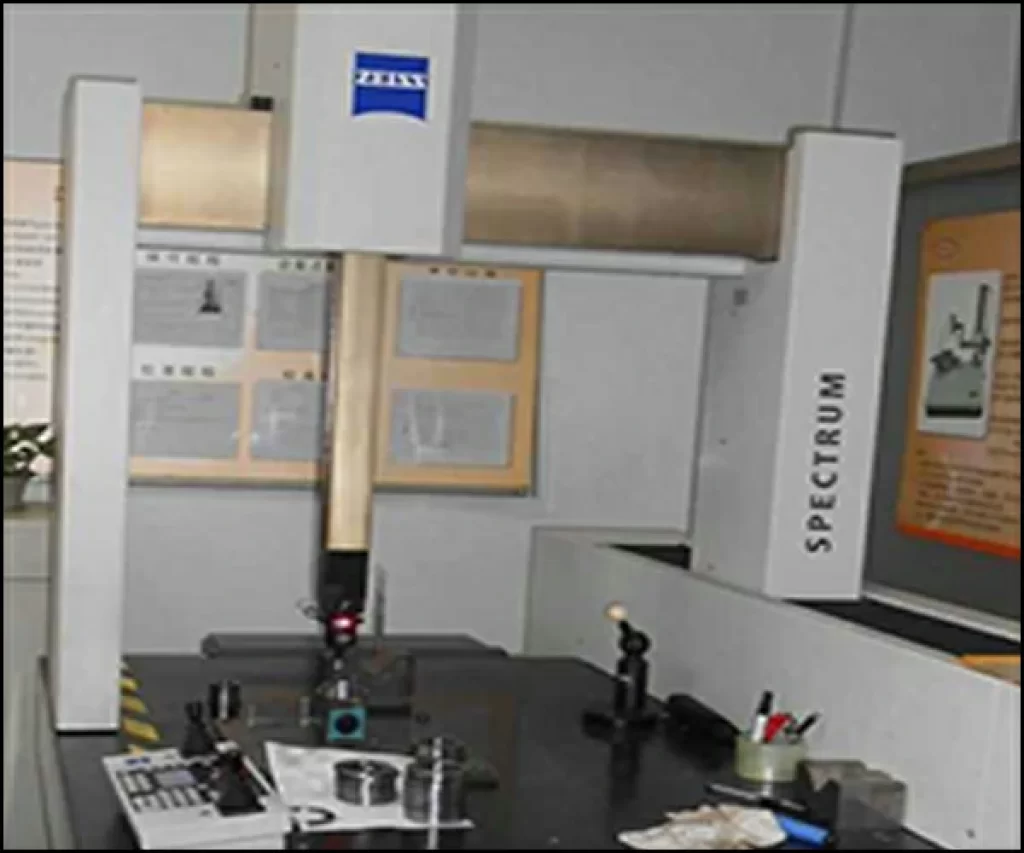 Looking For Metal Die Casting Services
Make Your Work Less Hassle,Need Not To Look Further Because Pintejin Die Casting Company Is Here To Help
---
Die Casting is metal casting process, which is characterized by applying high pressure to the molten metal using the cavity of the mold. Molds are usually made of higher-strength alloys, and this process is somewhat similar to injection molding. Most die castings are non-iron, such as zinc, copper, aluminum, magnesium, lead, tin, and lead-tin alloys and their alloys. Depending on the type of die casting method, you need to use a cold chamber die casting or a hot chamber die casting.Pintejin Is ISO 9001: 2015 certified manufacturer of die cast aluminum、zinc and magnesium, Turnkey service offered for all aspects of die casting from tooling design、testing to die casting, CNC machining, finishing and export,Capabilities include die casting up to 30 ton hot chamber & 3000 ton cold chamber, mold design, polishing, molding, machining, powder & liquid painting, full QA with CMM capabilities, assembly, packaging & delivery.Pintejin Will provide You Best Die Casting Services,the following is our specific die casting process:
Die-casting mold is a tool for completing the die-casting process on a dedicated die-casting die forging machine. Pintejin is one of the best mold makers in China, offering mold manufacturing solutions for every industry, including led lighting, cooker, automotive die casting and more.